WHERE WILL COACHING TAKE YOU?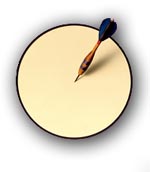 Imagine setting clear and attainable targets that guide you to both the personal and professional outcomes you seek!
What Could You Accomplish By Hiring A Coach?
What would you like more of in your life? What is your personal vision and mission for your life? Do you feel your life is in balance? How well do you know yourself? Do you know what holds you back from being all you can be? How effective are you in your personal or organizational roles? How do you unlock the full potential of yourself or the people in your organization?
Coaching will assist you in answering these questions and more. Not only that, it will help you take the appropriate actions to fulfill your dreams and achieve your goals.
PERFORMANCE COACHING
Coaching toward specific performance goals and targets can help you achieve personal and career success. We will set clear and attainable targets in order to get you to the personal and career outcomes you are looking for. Getting to the next level and getting "unstuck" can be as simple as agreeing with your coach what you want to do and agreeing when and how to do it. Accountability is an important tool in coaching; as your coach I will keep you accountable for agreements made with me.
COACHING FOR FULFILLMENT AND BALANCE
In the race for success in your career goals major aspects of your life can get left behind or neglected along the way. Coaching helps you to step back to remember the big picture and look more deeply at what you want from your life. Revisiting your values and your larger vision empowers you by giving you the clarity of direction to make essential changes and bring about fulfillment in all areas of your life while maintaining the balance of your career successes.
EXISTENTIAL MOMENTS AND STRATEGIC BREAKTHROUGHS
Change can be huge, fast and overwhelming. It is sometimes a major leap we take and other times a cataclysmic shift that has been thrust upon us by outside forces. Coaching through these moments in life will help you to get the most out of major life changes while they are still fresh, while the earth is still shaking. This is an ideal time for values clarification and visioning to ensure that where you land is where you actually want to be. Coaching will help you to take control of your world and re-invent your relationship to it as you embrace the opportunities that come along with major change.
VISIONING AND VALUES CLARIFICATION
Knowing your vision and your values in life is the first key to living your dream. Coaching will help you to explore how your vision and values blend into your personal and professional life to guide you toward personal success and happiness. We will work to see your vision clearly, to know the values you live by, and to ensure you are living by them in your personal and professional life.
COACHING LIFE TRANSITIONS
Life transitions include events such as new careers, children, marriage, divorce, retirement and beyond. These shifts in life create both amazing opportunities and serous pitfalls. Often people need additional support and an outside ear to sort through the meaning of major change and re-invent themselves in the way they desire when the sand has shifted beneath their feet. The support of an experienced coach can help you adjust to and at the same time reframe the new situation to your best advantage.
EXAMINING BELIEFS
Our perception and beliefs about ourselves and our environment are key factors living the life we want. There are beliefs associated with every goal we have in life. These beliefs may support us or they may limit us and cause us to sabotage or procrastinate about our goals. Through coaching, your beliefs and perceptions will be examined and brought into conscious awareness so that they can be shifted appropriately to support your goals and dreams.
Where are you today with balance and satisfaction with your life? Check out your Wheel of Life. What would you like to improve upon?